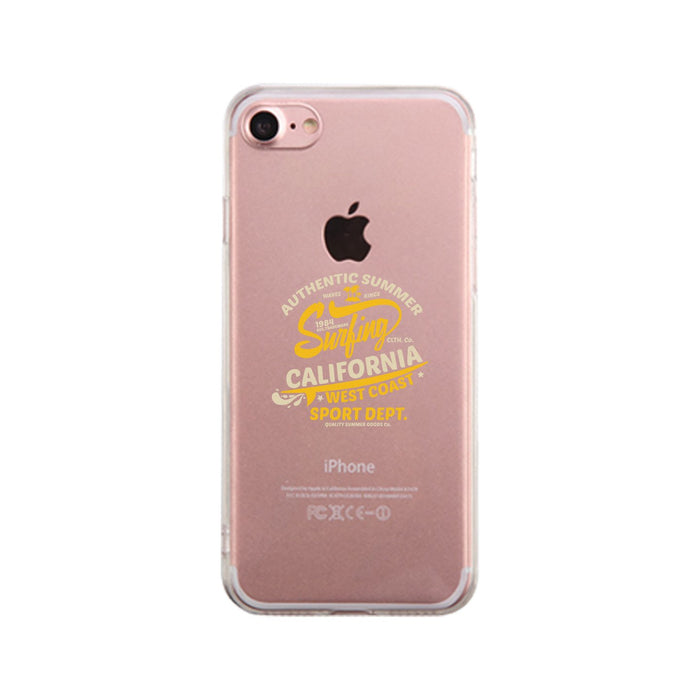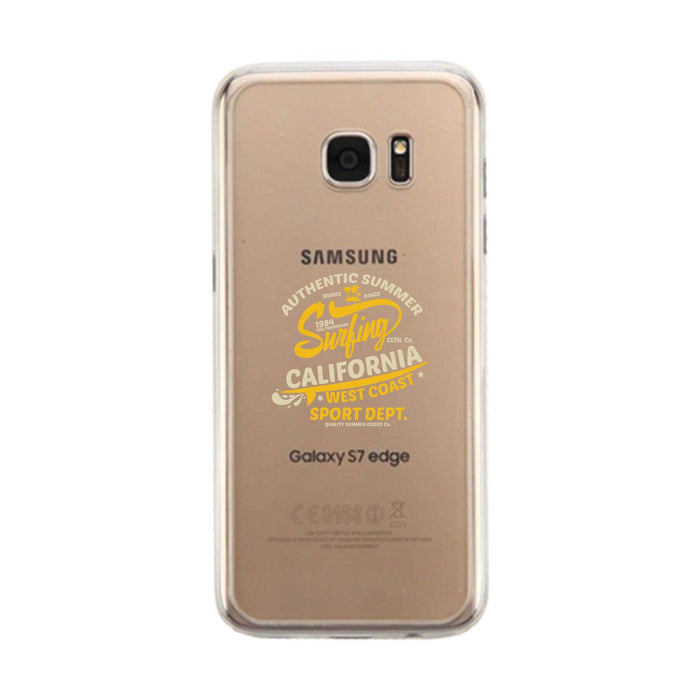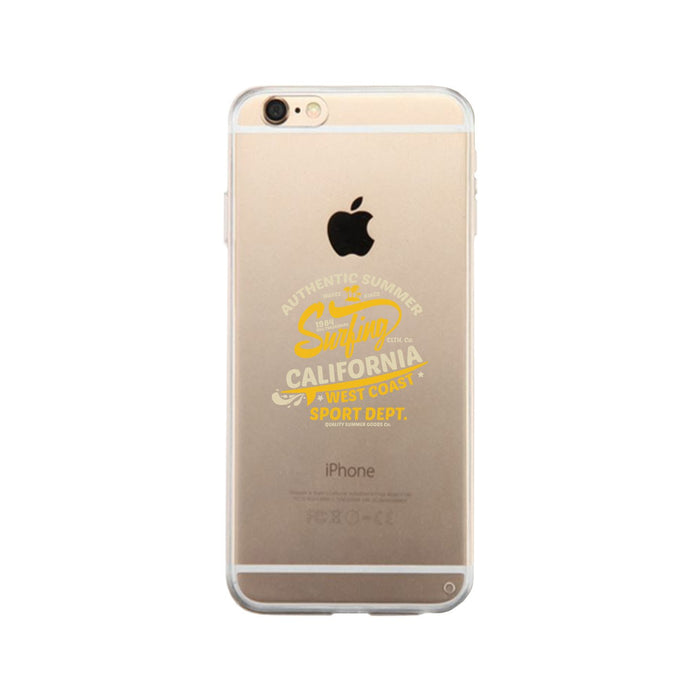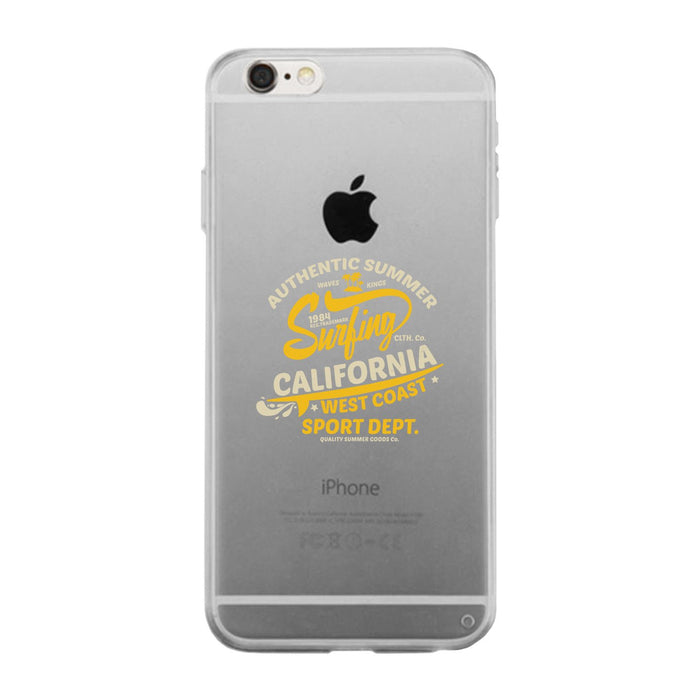 Authentic Summer Surfing California Clear Phone Case
A long winter has finally gone by, and the weather is quickly warming up. It is time to enjoy the warm summer breeze and longer days filled with sunshine, and what you need is a super cute summer theme phone cases to lift the good summer vibes. At 365 In Love/365 Printing Inc, we offer unique summer theme clear phone cases that are designed specifically to celebrate this festive summer. These flexible ultra slim transparent cases are made of a mix of soft and hard TPU materials. Hard TPU on the back is so crystal clear that pops our unique designs even more vibrant and dynamic, and soft TPS materials all around the edges provides a solid protection for everyday drops. On top of all, our variety of cute, lovely, summery, and tropical designs give you a wide range of gift selections for your friends and family. Not only that, these durable phone cases can be the perfect birthday gifts and holiday gifts for all those who love summer. Make your unforgettable memories this summer with 365 In Love/365 Printing Inc-Start Shopping Now!
Perfect summer theme gifts for your friends and family and for all special occasions (birthday, anniversary, Christmas, wedding, bridal shower, and more)
Back: hard TPU/Bumper: soft TPU, Scratch-Resistant, Crystal Clear, Transparent, Ultra Slim, One Piece Snap-on Case, 1 case per order (device not included)
Please be aware excessive bending may result damage to imprinted design
Due to different computer monitors/calibrations, colors may vary slightly from photos
*BEWARE OF COUNTERFEITS* 365 In Love is the brand owner of 365 Printing Inc. 365 In Love products are designed/printed/shipped ONLY in the USA. Please make sure you buy our AUTHENTIC products from us-365 In Love/365 Printing Inc.