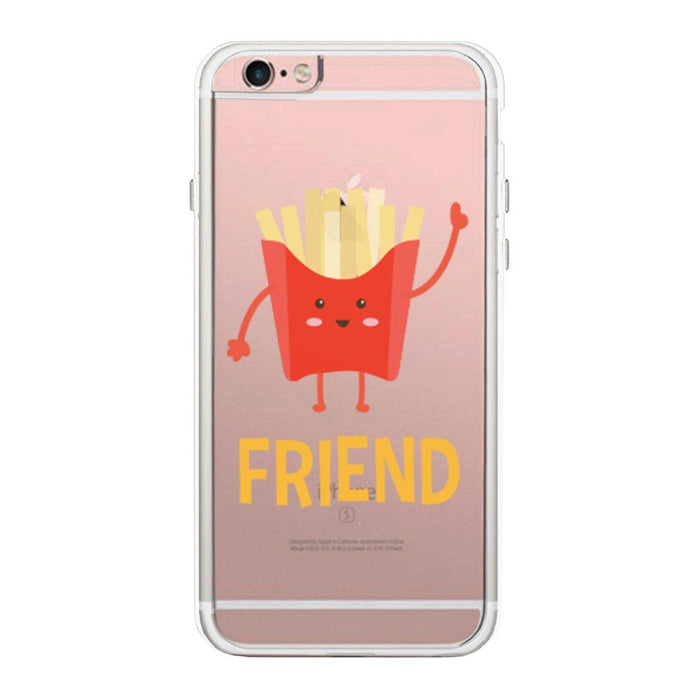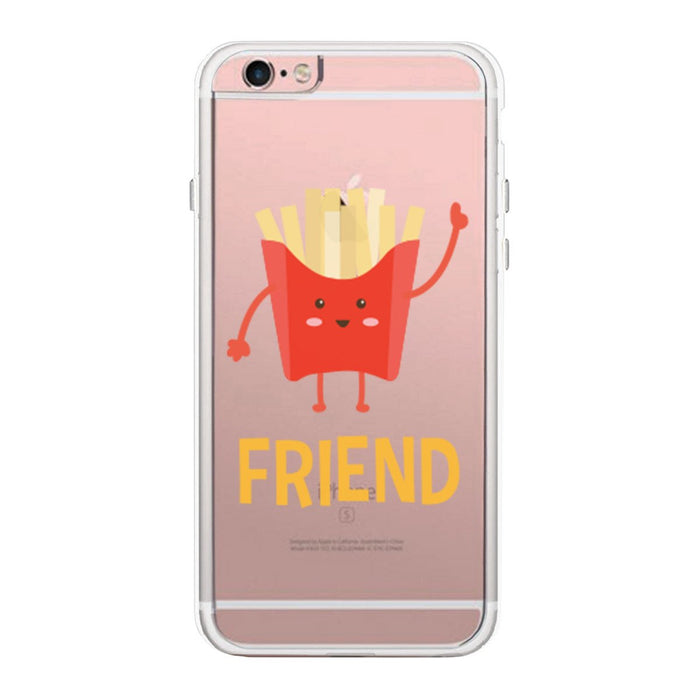 Fries Phone Case Best Friends Matching Cover
This is transparent, clear glossy candy skin cover is perfectly manufactured to fit and protect your phone. Beautiful transparent soft cover with trendy, cute, and unique design is embellished. The material allows the design to be seen through the cover from the outer surface which allows you to keep the original design of the Apple and add uniqueness to your phone. The material is anti-slip properties TPU. This product is available in Apple iphone 6, iphone 6S, iphone 6 Plus, iphone 6S Plus, iphone 7, iphone 7S, iphone 7 Plus, iphone 7S Plus, Samsung Galaxy S7 and Galaxy S7 Edge. If you're looking for other models please contact.
Perfect matching gifts ideas for your best friend
Scratch-Resistant, back:hard TPU/bumper:soft TPU, easy to take on/off
Crystal clear, transparent, ultra slim and thin, device not included
Due to different computer monitors/calibrations, colors may vary slightly from photos
IMPORTANT MESSAGE FROM 365 PRINTING INC: 365 In Love is the brand owner of 365 Printing Inc. product and we never authorize any third party to sell our product in US and any other countries. 365 In Love products are printed/designed/decorated in the USA and ship from USA. Please make sure you buy authentic product from seller – 365 In Love or 365 Printing Inc. *BEWARE OF COUNTERFEITS* Please let us know if you buy a counterfeit products with bad quality or different from the descriptions.