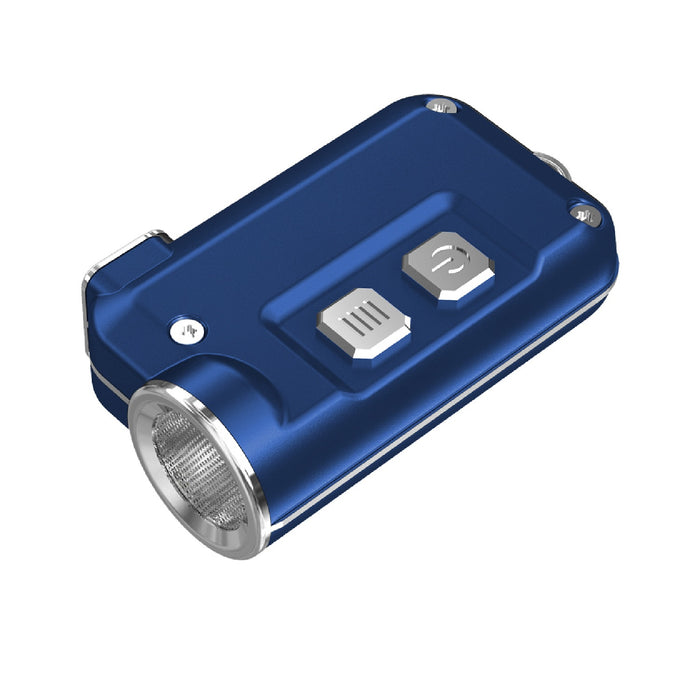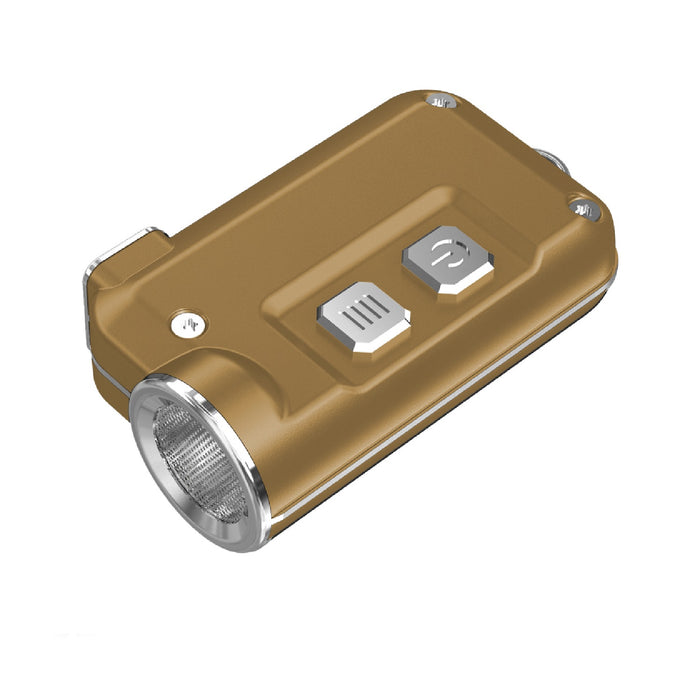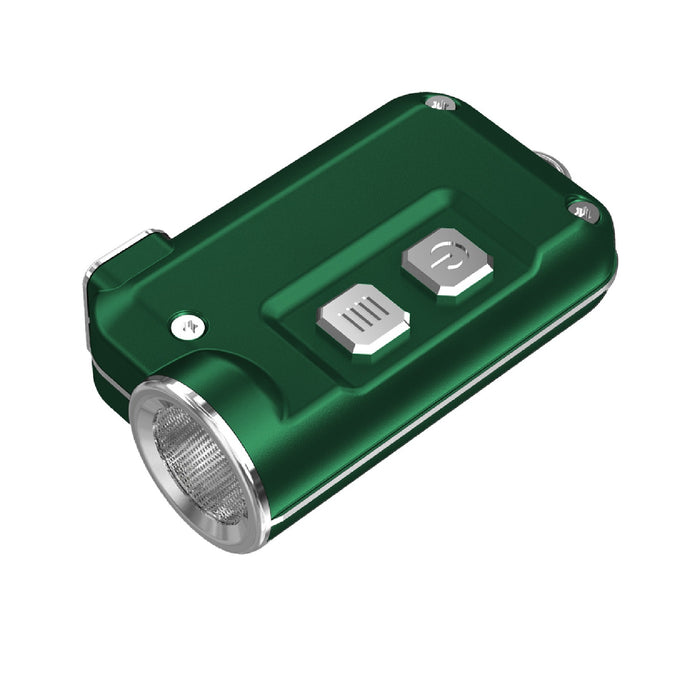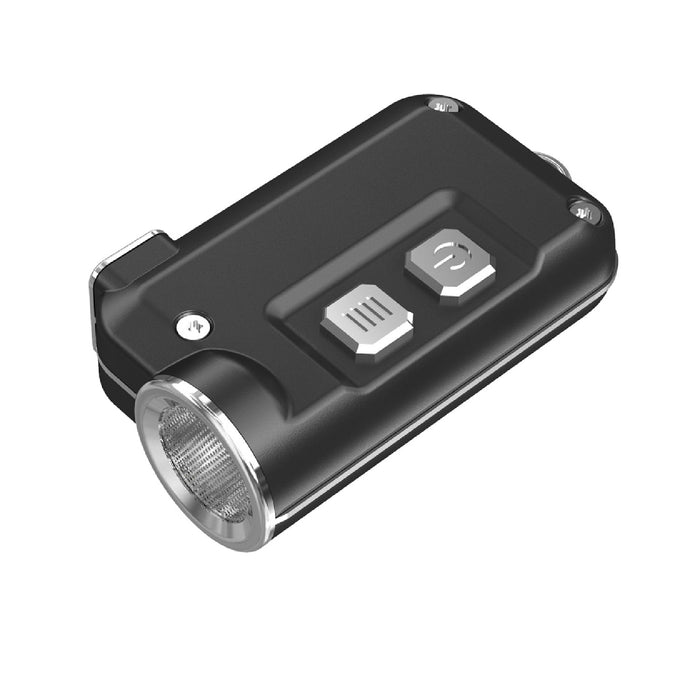 Nitecore TINI 380 Lumen USB RCHRGBL LED KeychainLight Silver
Meet the smallest and brightest keychain flashlight, the NITECORE TINI. Continuing to push boundaries, this super mini keychain light utilizes a CREE XP-G2 S3 LED for an impressive 380 lumens max output with 70 yards throw. The TINI operates similar to the best-selling TIP via an intuitive dual-button control. Access four brightness levels and switch between two operating modes for custom output no matter what the usage. Daily mode provides constant illumination while demo mode will automatically turn off the light after 30 seconds of inactivity to help preserve battery life. Weighing 0.47 ounces and measuring 1.7"x1"x0.45", the TINI is the go-to choice for everyday carry, emergency backup and household tasks.
A built-in 280mAh Li-ion battery provides a max runtime up to 60 hours and is rechargeable via the built-in Micro-USB port. To charge, plug-in any micro-USB charging cable into the micro-USB port and connect the USB end to any available USB power source. An integrated power indicator located beneath the switches reports remain power levels so you'll know when power is low. Constructed from heavy duty aero grade aluminum alloy, the TINI is water and dust resistant to withstand daily use. Available in 7 colors, there's a TINI for everyone.
Brightest keychain flashlight at 380 lumens max output
Super lightweight at an incredible 0.47 ounces
Built-in 280mAh li-ion battery with USB charging
Two operating modes for customized output depending on usage
Constructed from durable aero-grade aluminum to withstand daily use
Includes NITECORE TINI; key clasp; instruction manual and warranty card