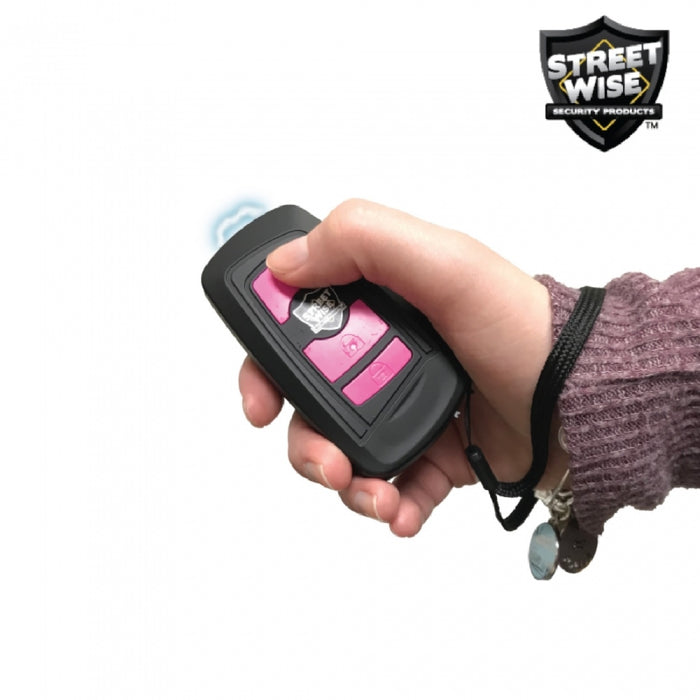 Streetwise Razor Stun Gun 23m Black-Gray
The brand newRazor23,000,000 Stun Gun by Streetwise Security Products keeps you on the "cutting edge" of personal security by combining a powerful stun gun, an ear piercing alarm, and an LED light in a device about half the size of an actual electricrazor!
Small Size, Big Stun:Although theRazor is less than half the size of most stun guns, it has more power than most models on the market today.
Easy to Carry:When the need arises to protect yourself, you don't want to be fumbling around to find your stun gun. Just loop the attached lanyard around your wrist and be ready to protect yourself at a moment's notice.
Easy to Conceal:Easily slips into your pocket or can be concealed in the palm of your hand.
Micro USB Charging Port:Charging the unit is simple. You can use the included USB charging cord in your computers USB port or use your own wall block in an electrical outlet or car charger when on the go.
Safety Switch:Safety is built in to prevent accidental discharge.
Loud Alarm:The 130 dB alarm is loud enough to scare off an attacker or summon help.
LED Flashlight:Provides a convenient source of light whenever you need it. Steady light: Light stays on until you press the button to turn it off, so you dont have to keep holding it if you want continual illumination.